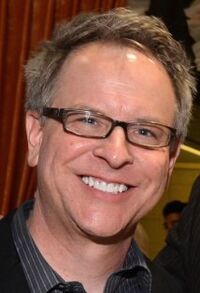 Rich Moore was on of the directors of the series The Critic.
He is best known for his work on the animated television shows The Simposons, The Crtic, and Futurama, and for directing the animated Disnet film Wreck-It Ralph and for co-directing Zootopia. He is a two-time Emmy Award winner, a two-time Annie Award winner, and an Academy Award nominee.
Episodes Directed
Edit
External links
Edit
Ad blocker interference detected!
Wikia is a free-to-use site that makes money from advertising. We have a modified experience for viewers using ad blockers

Wikia is not accessible if you've made further modifications. Remove the custom ad blocker rule(s) and the page will load as expected.